TakeshCie

A childhood favourite of many; Takeshi's Castle. Set in ancient Japan, an army of volunteers sets out to overthrow the corrupt government of count Takeshi. However, Takeshi was prepared and defended his castle with a large variety of physical challenges, which managed to eliminate the army one by one.
Years later, a similar event is taking place on the campus of the University of Twente. In Turing's Tower, you will have your shot at overthrowing the evil Turing's reign. Located far away in his tower, you will fight your way through the toughest challenges you have ever faced, hoping to make it to the end. Those who manage to reach his tower and defeat Turing and his army will be awarded with eternal fame and more!
This committee is working on organising an awesome day-long Takeshi's Castle-style activity. Stay tuned!
Current committee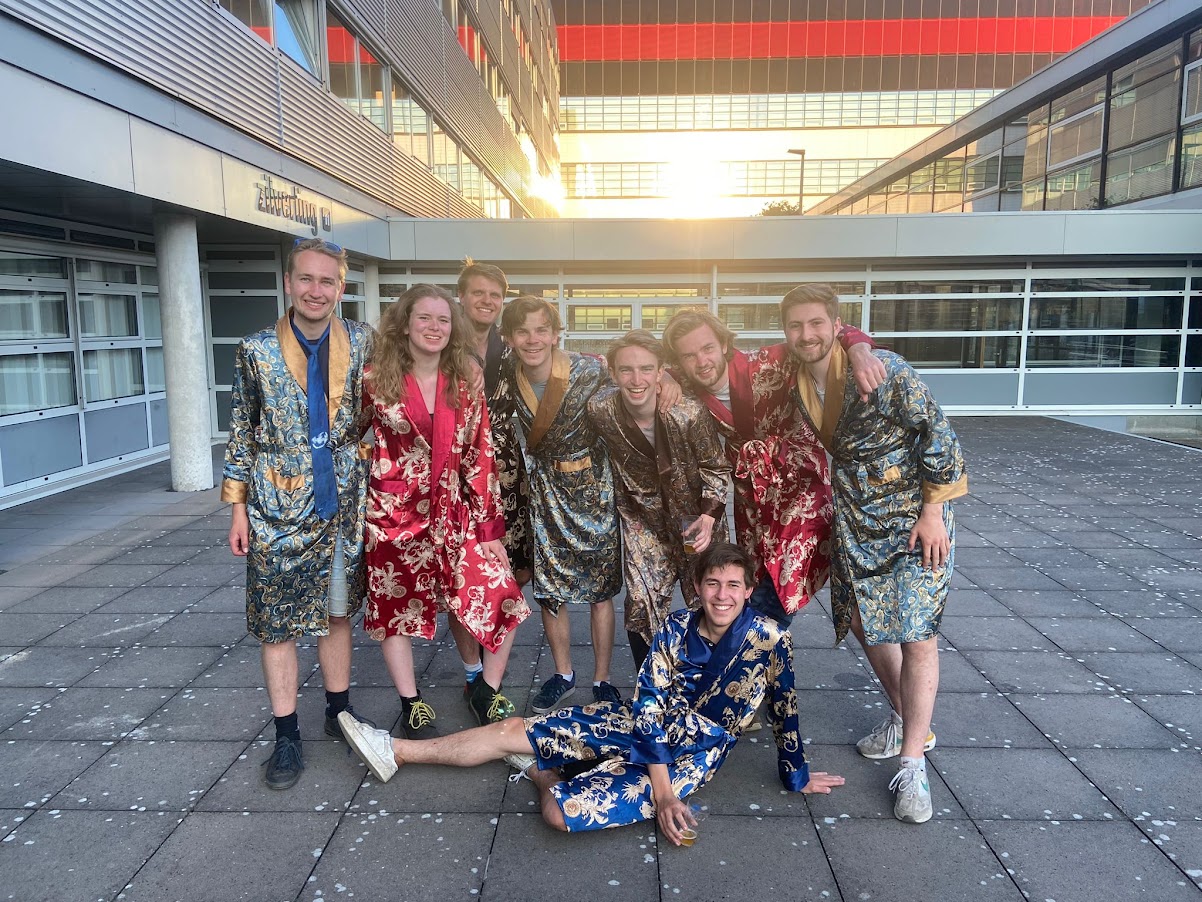 E-mail address

Web site

Founded

1 year, 2 months ago
Members (8)
Oliver Davies

Board representative

Hanna Gardebroek

Secretary

Hein Huijskes

Logistics

Koen de Jong

Video production

Wesley Joosten

Technician

Patrick van Oerle

Treasurer

Wouter Suidgeest

Chairman

Mathijs Vogelezang

Logistics & Technician & Candidate Board representative