Picnic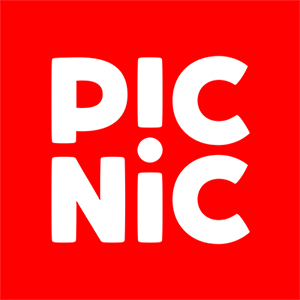 Picnic is rethinking the way people buy food. Without physical stores, we use an app-only approach and a user-centric philosophy, to make grocery shopping quick, simple, and fun.
Directly influence customers' experience:
Tens of thousands of people use our app on a daily basis, not just to browse, but to order real groceries delivered to their homes. Working at Picnic means having an impact on the customer's experience and helping them make their grocery shopping as simple and fun as possible. We make our service innovative and easy because we like to save people time, not consume it.
Improve urban living:
Our electric Picnic Vehicles (ePVs) are small, clean and electric: perfectly suited to delivery in the urban environment. The fleet of 600 ePVs is deployed on an evolving distribution system. This intuitive and efficient system ensures that we only visit the same street once a day. So with each order, we ease inner-city traffic and reduce transport emissions. Making cities and neighbours greener, cleaner and safer. Work in cross-functional teams, revolving around products: Owning an entire supply chain and running all software in-house means we have many products (e.g. our Warehouse Management System, the Purchase Order Management, or the customer-facing app). Each of which is handled by complementary teams of front- and back-end engineers working together to get the best possible results.
You get to be the business:
Everyone involved in Picnic, from marketing to finance, owns his or her part of the business. Want to start a new project, experiment with a new technology, or organize the next team event? Just do it! The business belongs to you as much as to anyone else.
Do code reviews on the blockchain:
Code reviews are at the core of our development, but it's not always fun. We want everything to be interesting, so we've put code reviews on the blockchain. You can find out more in Crypto incentives for code reviews. Be part of an international, friendly, and helpful team: With more than 25 nationalities, we are a very diverse bunch. This mix of backgrounds means we are a very open-minded team, happy to help anyone with (almost) anything, but also a friendly group of colleagues who like to hang out outside of work, as much as working with one another.
Develop yourself and your career:
Constant development is one of our core beliefs. Not just for the business, but also technology and our team.
Job opportunities
Our developers are highly involved and essential to each part of our company. From route planning, scaling our customers' analytics to handle enormous chunks of data, to calculating how many bananas we should have in our warehouse on a Thursday – our teams write, plan, and predict.
At Picnic your skills will be complemented with the latest tech and our diverse projects will keep you challenged and motivated. From designing, developing, and testing new user-facing features, to optimizing supply chain systems and improving the scalability and security of our platform: you'll be managing individual project priorities, deadlines, and deliverables, while finding yourself fully immersed in an engaging startup culture.We don't hide what we do. Instead, we open-source with the community that helped us grow. Here's proof: http://picnic.tech
Located in Amsterdam, our fun-filled office is the best place for you to focus on your Picnic projects. Equipped with your favorite hardware and surrounded by like-minded people, you'll grow professionally and personally, while enjoying the startup life along the way. We like to keep our 40-hour work-week flexible around here. Our tech team consists of 15 product teams, which handle tons of innovative projects.